Home Network Security 101
20 Nov 2010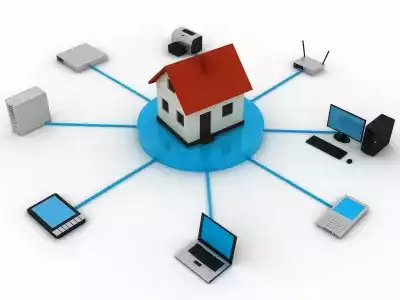 We (justifiably) spend a great deal of time and effort on Corporate Network Security, but what gets very little attention, is Home Network Security. Many of today's modern home routers, by companies such as Linksys (now Cisco) and D-Link are a snap to connect, and now it is not uncommon to have multiple devices on a home network. Ten years ago a small office would have two or three computers and a T1 internet connection (1.54M down)- now you can see than many devices in many of your neighbors' houses with ten times the bandwidth. Got an Xbox or a Tivo? You can put those on your home network too. Wireless throughput has increased more than 25 times from it's introduction, and setting up a laptop where you sit in the backyard and work on the internet is nothing more than a 20 minute project. Although this article is not a comprehensive guide to home network security, I should mention that home wireless security is a HUGE issue- more on that later.
Network security, and computer security in general is always a compromise between convenience and security. Pull that wireless router out of the box, plug it in, and with the default settings you have a working, albeit insecure network. The manufacturers have worked very hard to make it easy- but easy does not protect your personal information. If you work from home, or do your banking online, the threat is multiplied. Take a look at your entire infrastructure (in the trade this refers to servers and desktops, network components, and physical wiring. At home it's your computers and home router- possibly including switches and other network devices like Tivos, Playstations, wireless printers, etc.) Here's a brief look at what you should examine.
Home Network Security 101
Home Network Security is important, and unfortunately often overlooked. Spend your free time on your computer doing what you love- not cleaning out viruses or trying to get back lost files.